News
Ricketts opposes raising age to purchase rifles
Nebraska's minimum age for purchasing the kind of AR-style rifle used in Buffalo and Texas mass shootings is eighteen.
Wednesday, May 25th 2022, 9:41 PM CDT
18-year-olds cannot legally buy a drink, but in over half the states—including Nebraska—they can legally buy the kind of AR-style rifle used to gun down 31 people in the last dozen days: 10 at a Buffalo supermarket and 21 in a Texas classroom, two teachers and nineteen young children.
And while at least one governor wants to raise her state's purchasing age for long guns to twenty-one, Gov. Pete Ricketts is fine with the three-year younger status-quo.
"I think the focus ought to be on trying to be preventive rather than to restrict legal buying from people," Ricketts told CNN the day after the Buffalo massacre.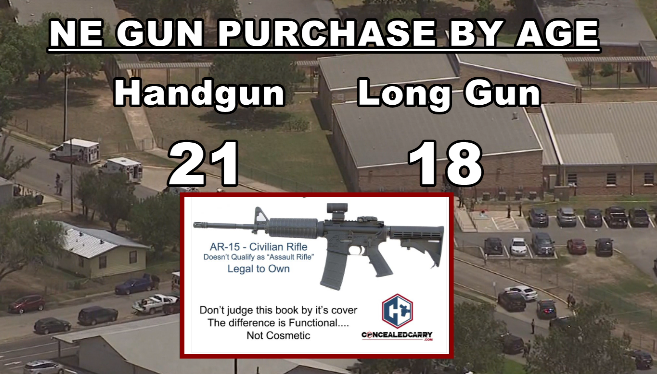 According to authorities, both the Texas and Buffalo shooters—both 18—legally purchased what President Biden has called "weapons of war."
New York Gov. Kathy Hochul says raising the purchasing age to 21 is "just common sense."
Ricketts, who leaves office at the end of the year disagrees. "There was a study last year that showed that these shooters have a lot of mental health issues and that's one of the things that I think we can do more on." He also told CNN that Nebraska is "dedicating millions of dollars" to try and attract more people to the behavioral health field in order to spot the folks that need help.